Bull Pot
February 23 @ 8:00 am

-

5:00 pm
Present : Sparky, JD, Adele and a secret photographer.
NYMCC were back in SRT action over the weekend with a nippy visit to Bull Pot, Kingdale
Hang on a minute, on the CNCC website i'm sure this is a dry stream bed ?
I want a refund.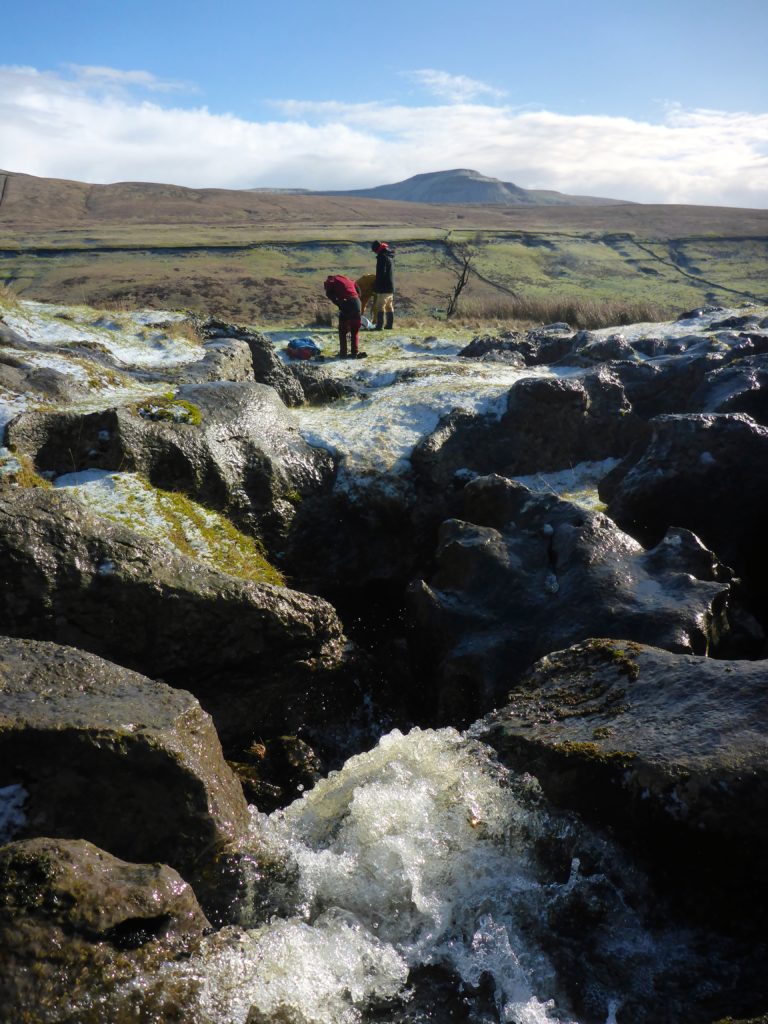 Lovely, melting snow !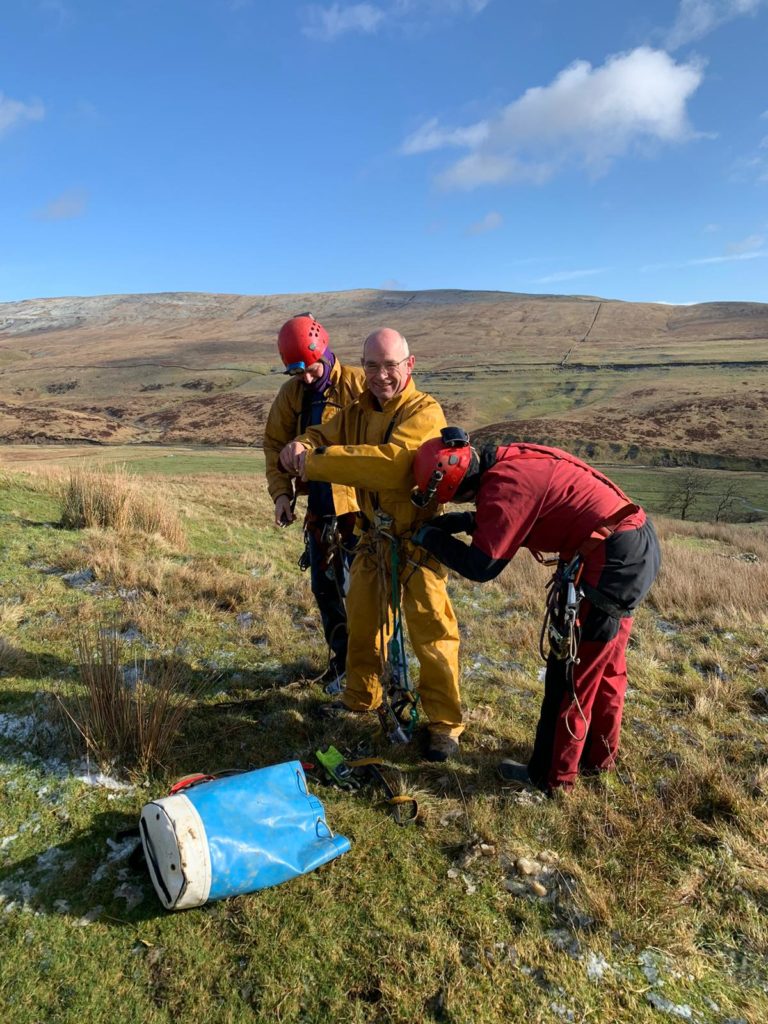 Sparky appears to have eaten a few pies since he last wore his SRT kit, so some minor adjustments were required.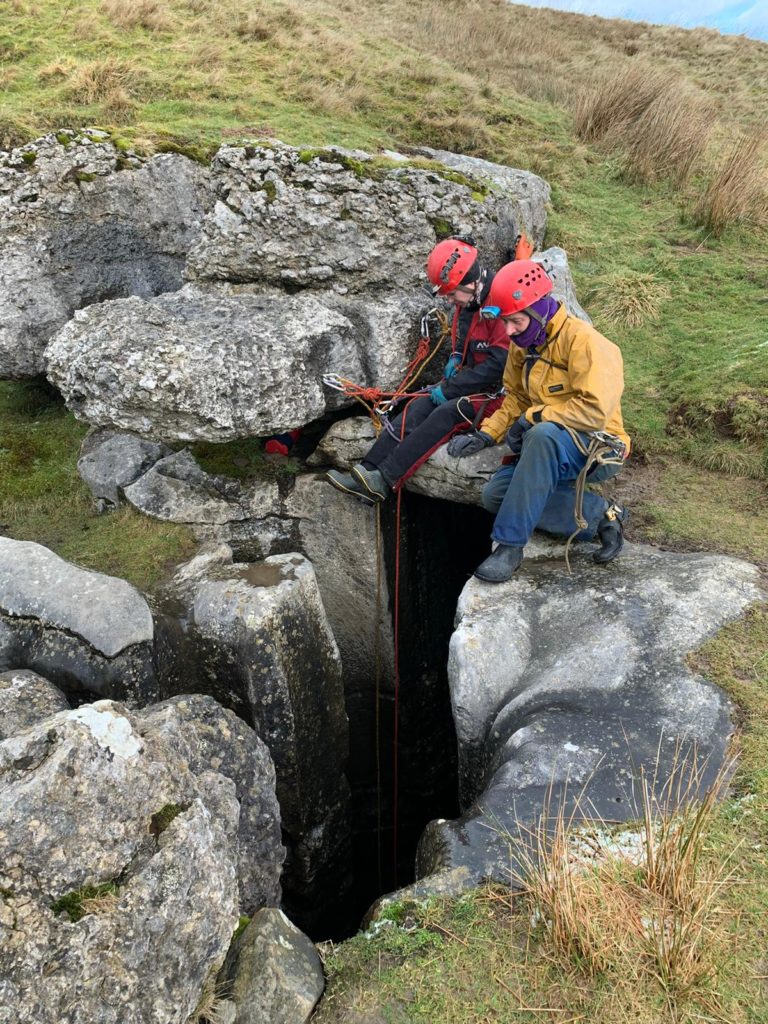 John speaking in calming tones before Adele begins to descend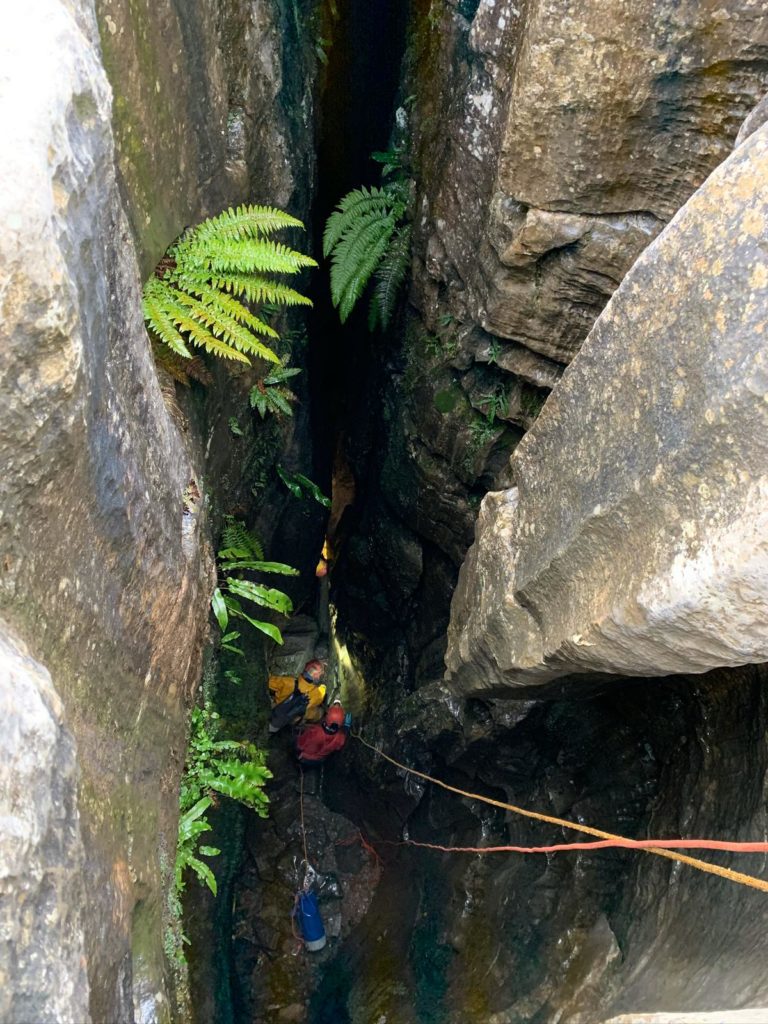 Everyone down the first pitch, except the shadowy mystery photographer.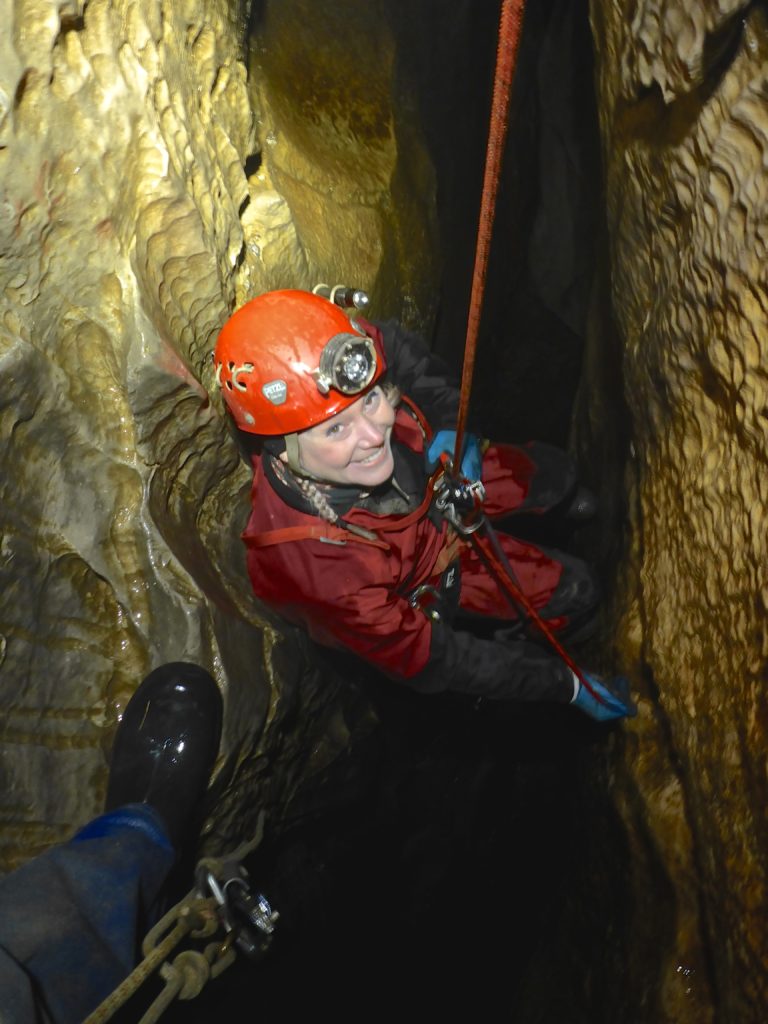 Adele is never happier than when hanging around on ropes for extra minutes, while John takes photos.
The team appear to have located that naughty cold stream flowing into the cave.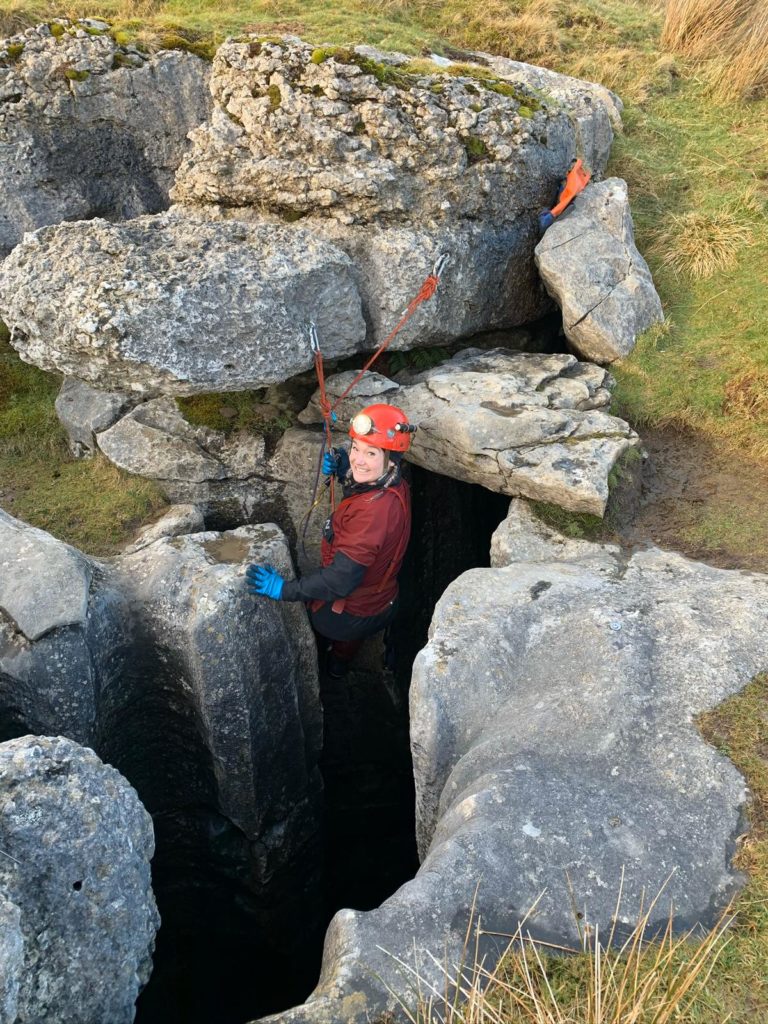 Adele returns, looking very happy as usual
The snow had started and Sparky has just told Adele there might not be enough time to go for a pint.  The lip is out.