Tutman's Hole feels incredibly remote, being about 3km from the nearest road or public footpath. The walk up Gildersdale is stunning, if a little tricky with multiple crossings of the river due to lack of footpath.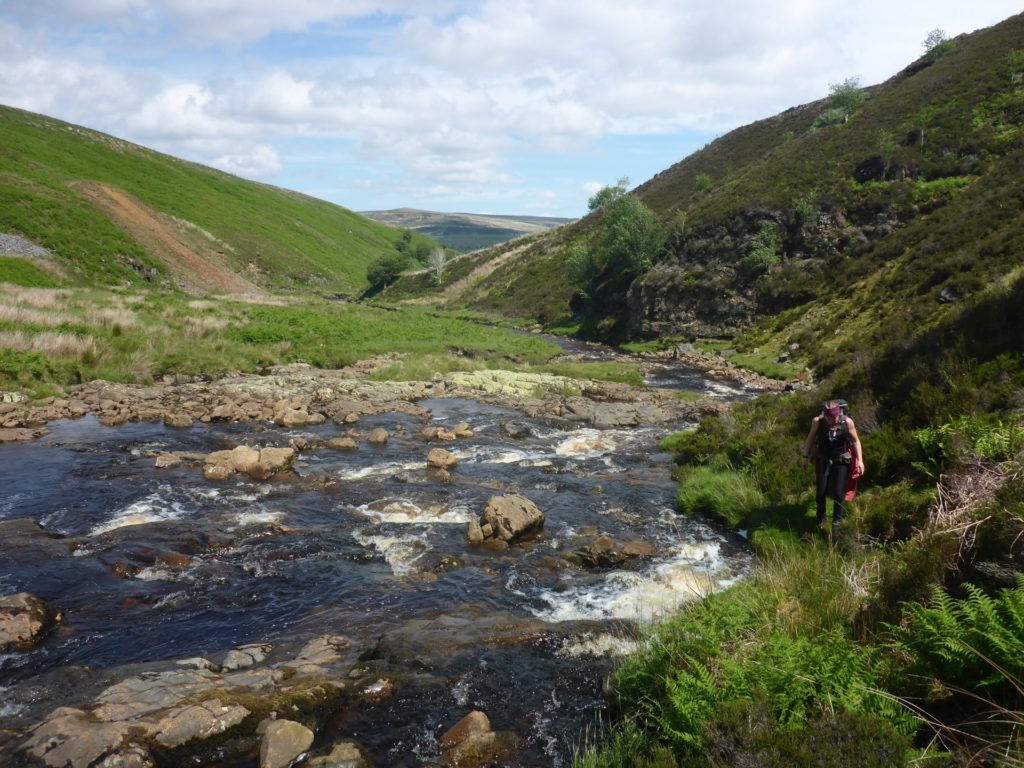 I have found the cave mentioned as early as 1818 in "The scientific tourist through England, Wales, & Scotland, Volume 2" which states "On Gildersdale fell is a cavity called Tutman–hole" and it was said to have been explored to about 1 mile by the mid-1800's
I found references to the word "Tutmen" in connection with Cornish tin miners in the 1850s, so it seems likely to me that they may have named/explored it when the moved to this area to mine lead.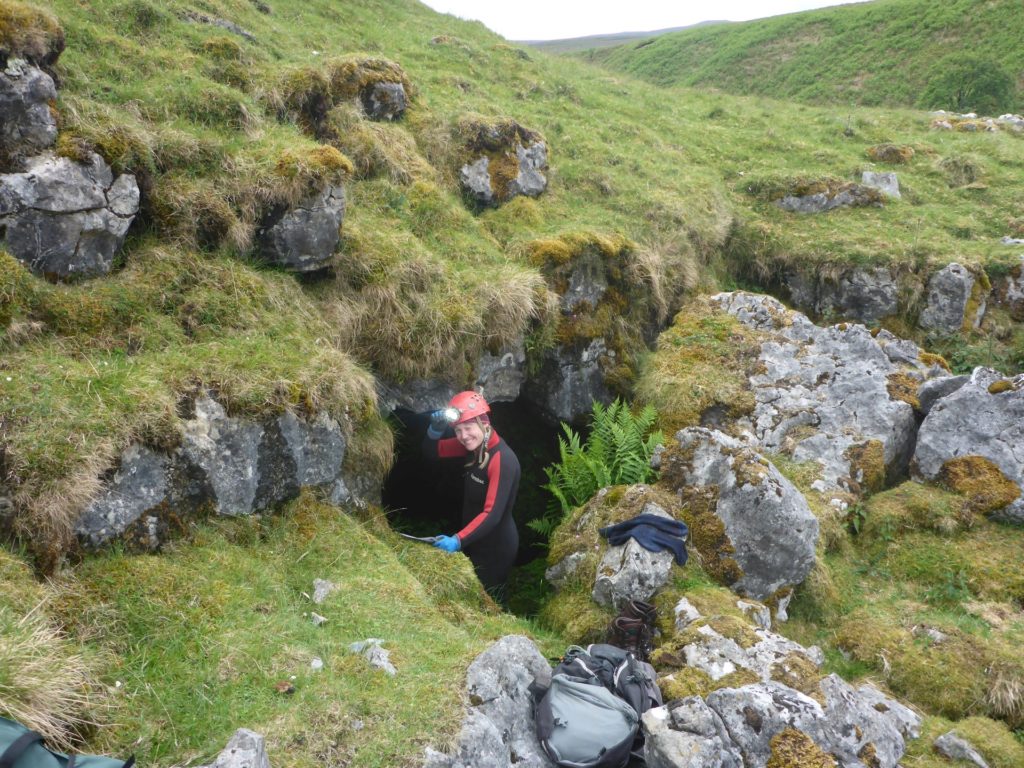 The cave was surveyed for YURT Journal 2 in 1969, then extended by DUSA in 1975 (which is recorded in MSG 8, both of these journals/surveys can be found on our website)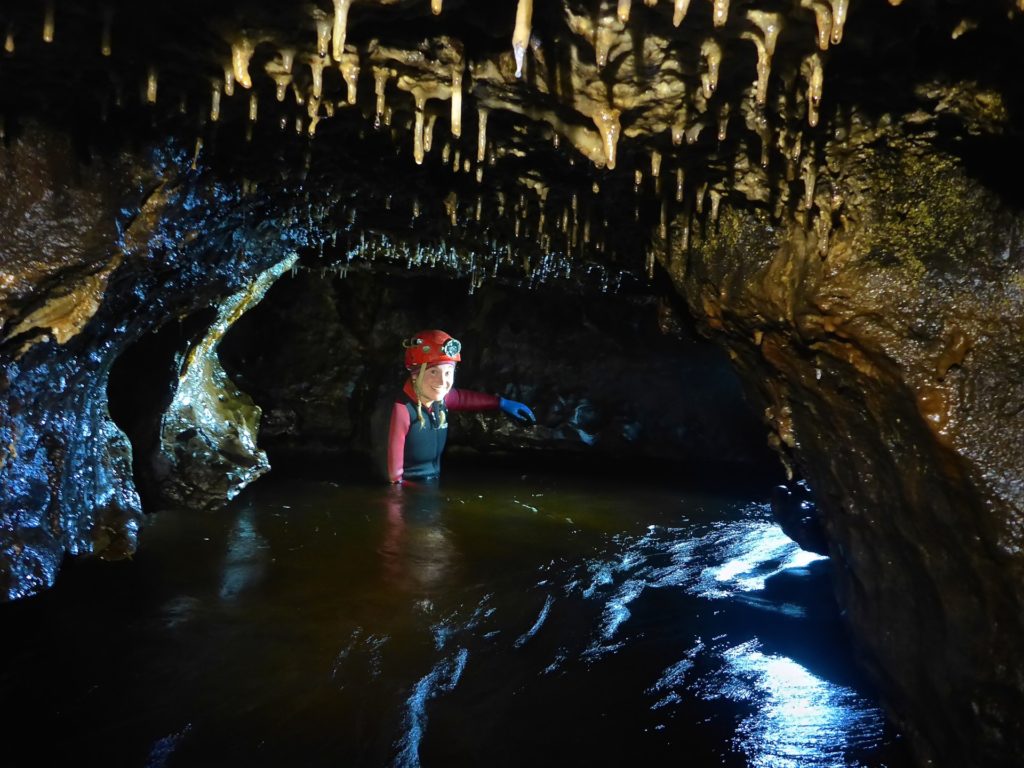 Much of the cave is a pleasant hands and knees crawl in fast flowing water, tide marks and scum at ceiling level suggest it would be a poor idea to visit on a rainy day. We were unable to pass the ducks on this occasion as the passage was completely sumped .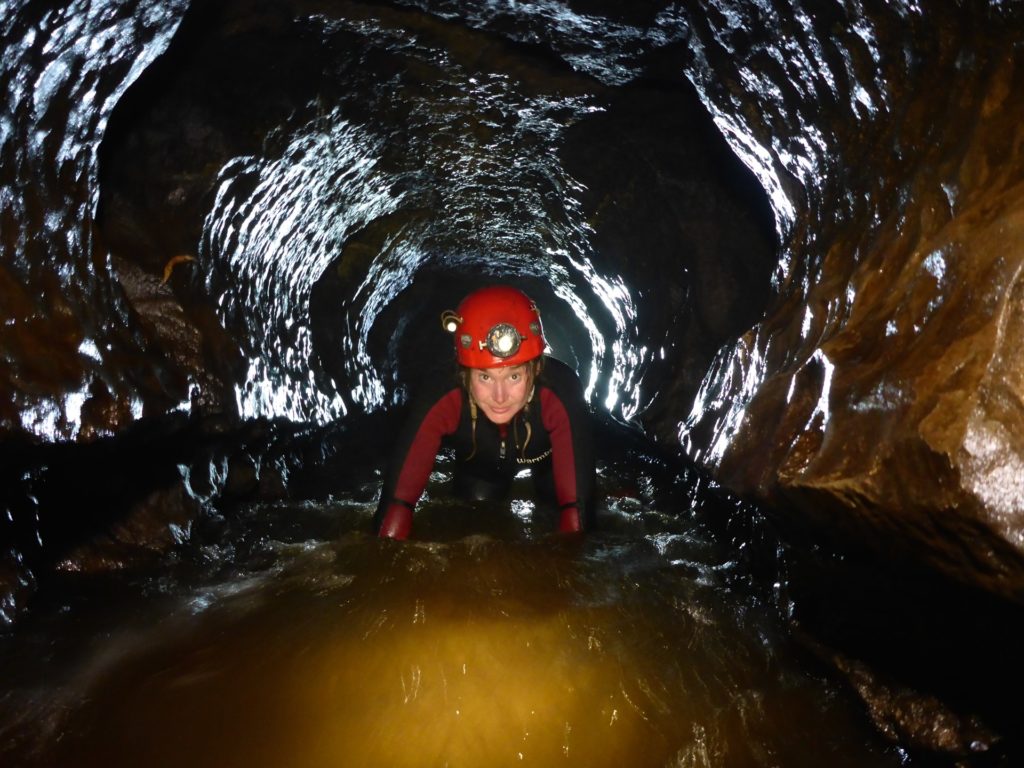 Before the first low section where you get properly wet, we noticed a large amount of graffiti, some dating back into the 1800s, although one that caught my eye was "Ellen Richardson, May 26 1921" It looks like it was written in pencil, but subsequent calcite now seals it into the walls.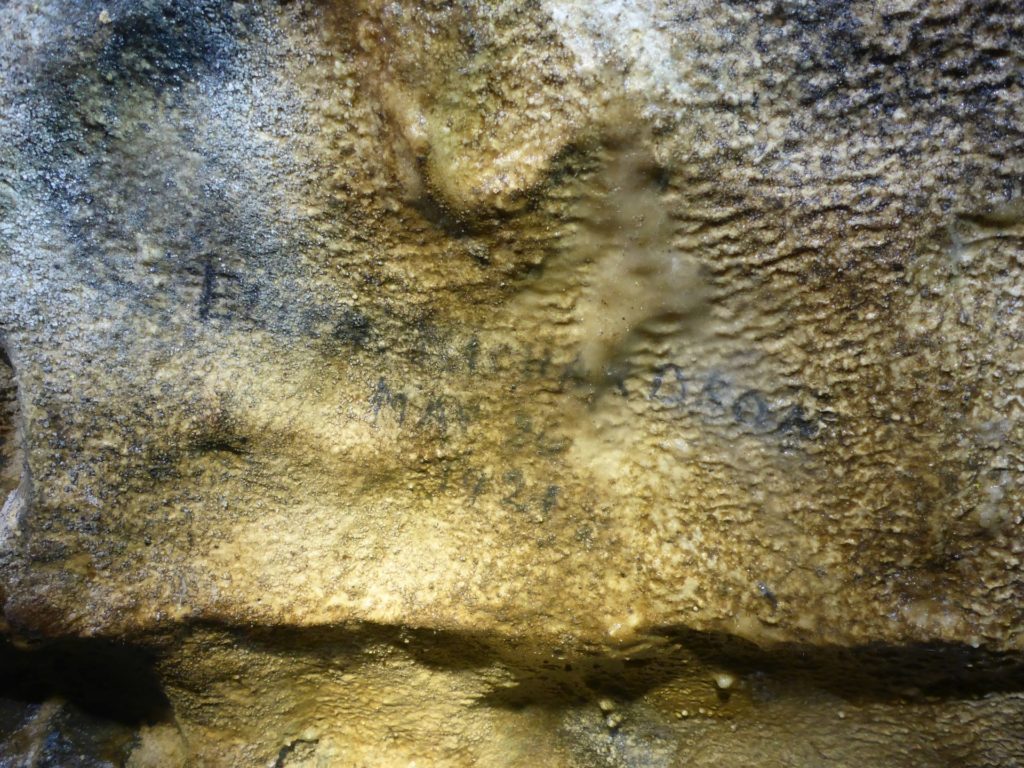 A female explorer nearly 100 years ago without the benefit of neoprene was interesting, so some searches on Ancestry have turned up a 1901 census including an Ellen Richardson, a dressmaker living at Overwater, Nenthead. Her three brothers are all lead miners.

Looking at details in the book 'Pennine Lead-Miner, Eric Richardson of Nenthead', I believe that Ellen Richardson was his Aunt. On the 1911 census she is listed as 'Ellen Kelly' but already a widow at just 33, so it possible she reverted back to the family name later.
Why exactly she was in Tutmans hole in 1921, I guess we'll never know, but perhaps the mining family were out prospecting as the Vielle Montagne Company were in big trouble back in Nenthead at that time.