First port of call (after attempting to stop at every motorway service station for a burger) was Zip World at Penrhyn Quarry, where its possible to reach over 100 mph flying over the flooded slate quarry.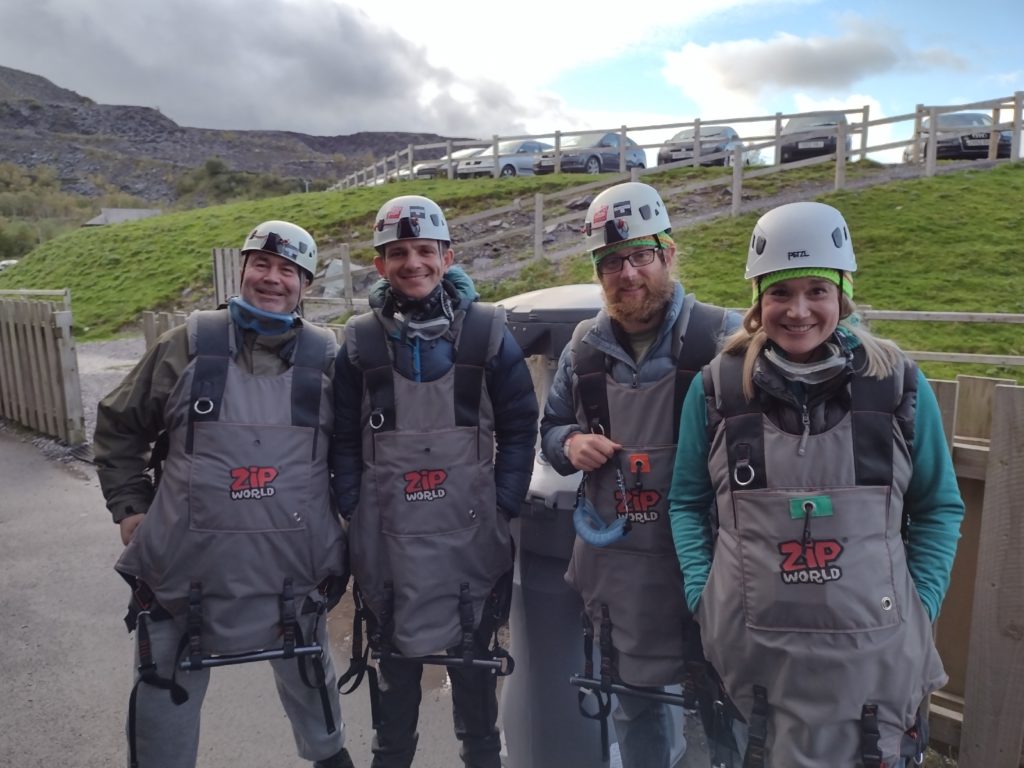 The practice zip wire can be seen just above the lake, the full zip wire is 1.5km long and starts right at the top of the hill. Not cheap but well worth it !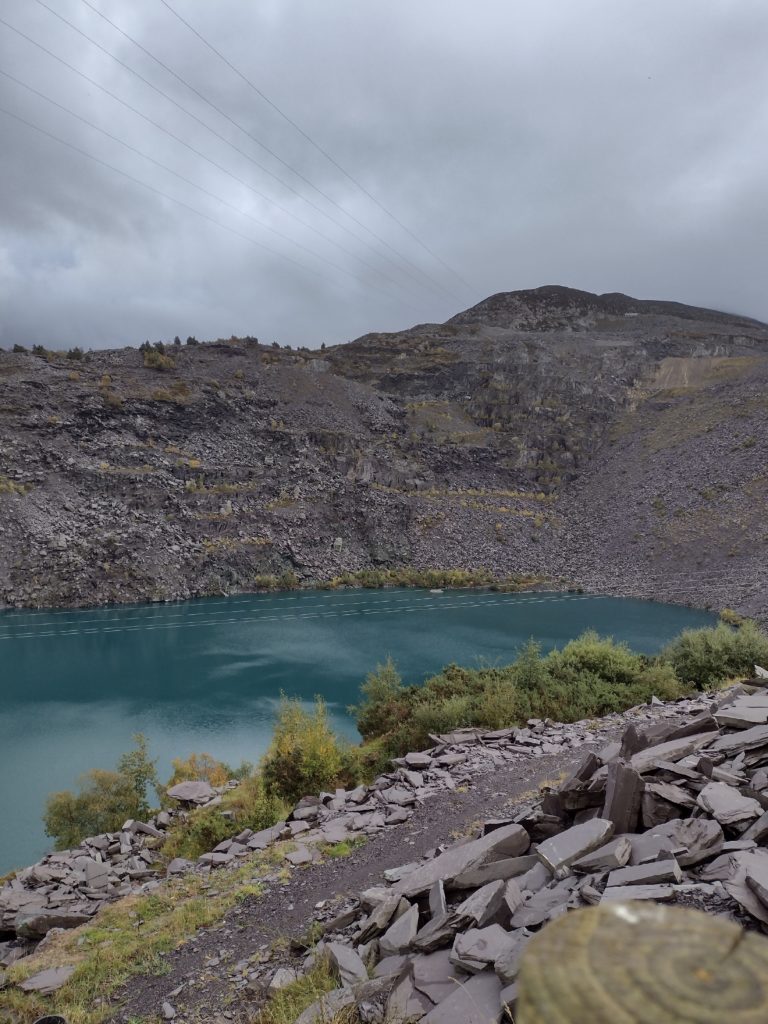 A long days travel and zipping down wires was topped off nicely in the Brondanw Arms at Garreg.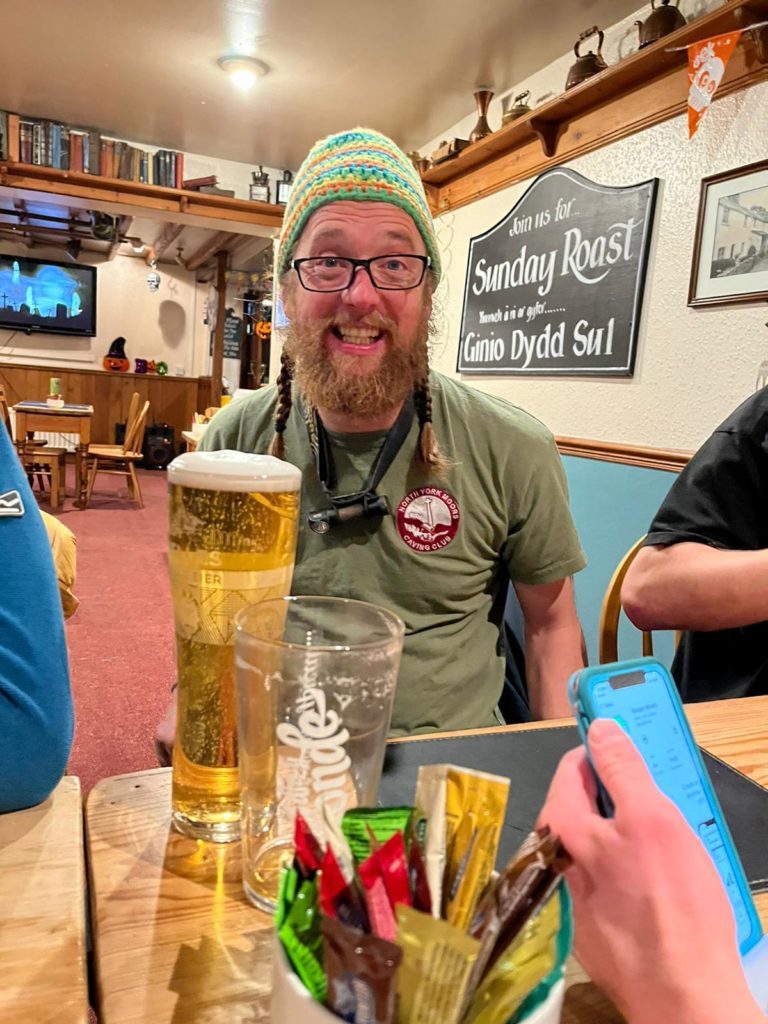 Followed by a restful evening in the Clogwyn Mountaineering Club Hut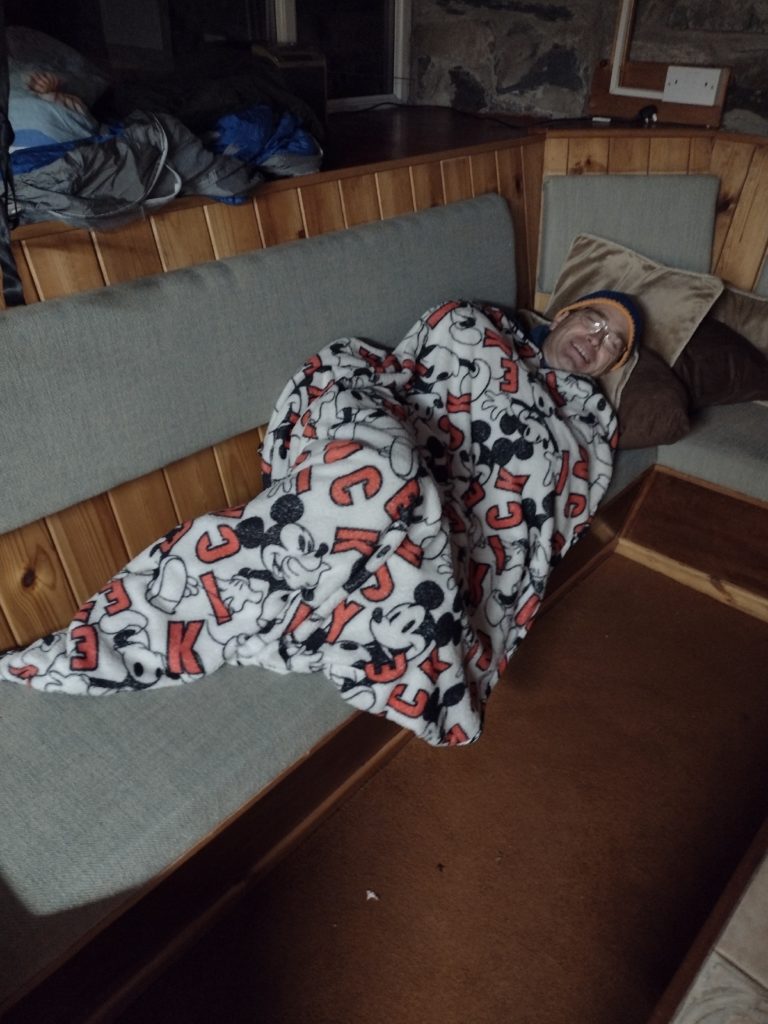 The next day we went somewhere that can't really be shared on the internet, as such we tried our very best to look inconspicuous, with varying results.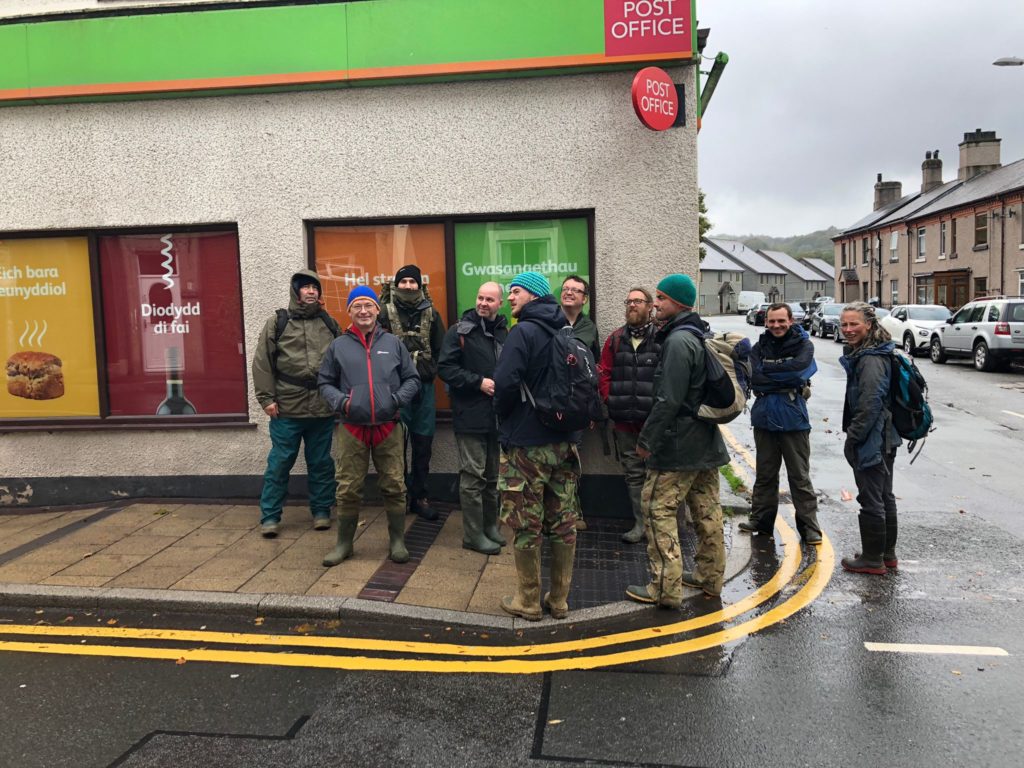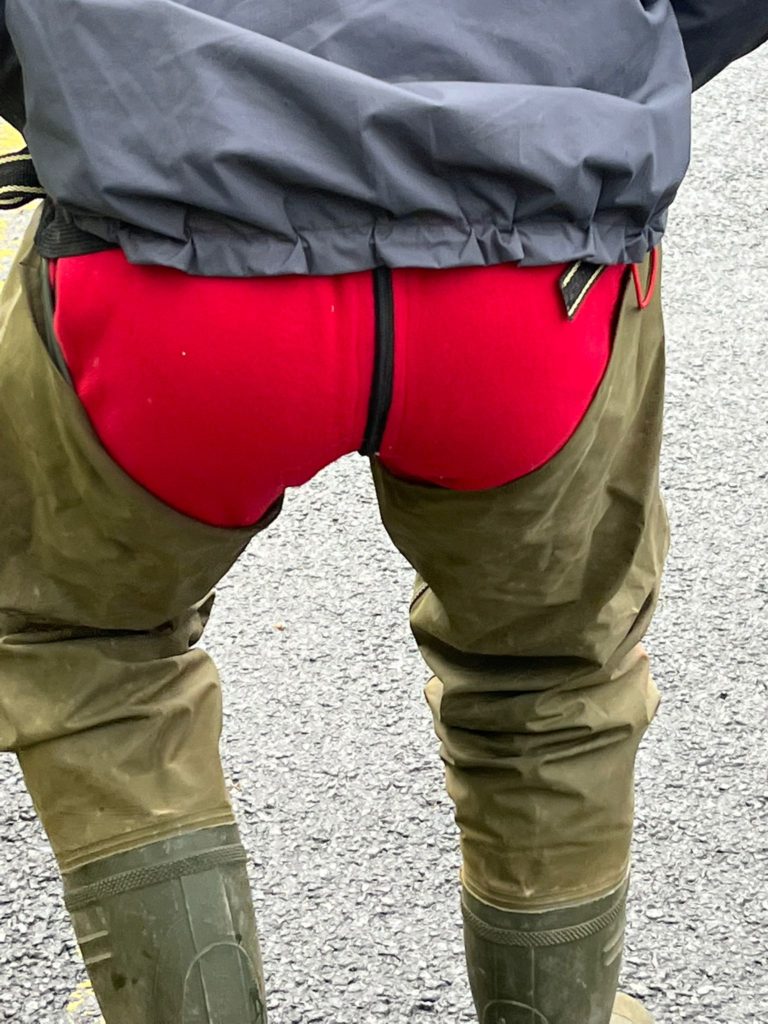 The next day the group split into two for the legendary Croesor – Rhosydd Through-Trip (CRTT) with the SRT Ninjas driving up via Landrover to Croesor and the Rhosydd group approaching on foot from Tanygrisiau.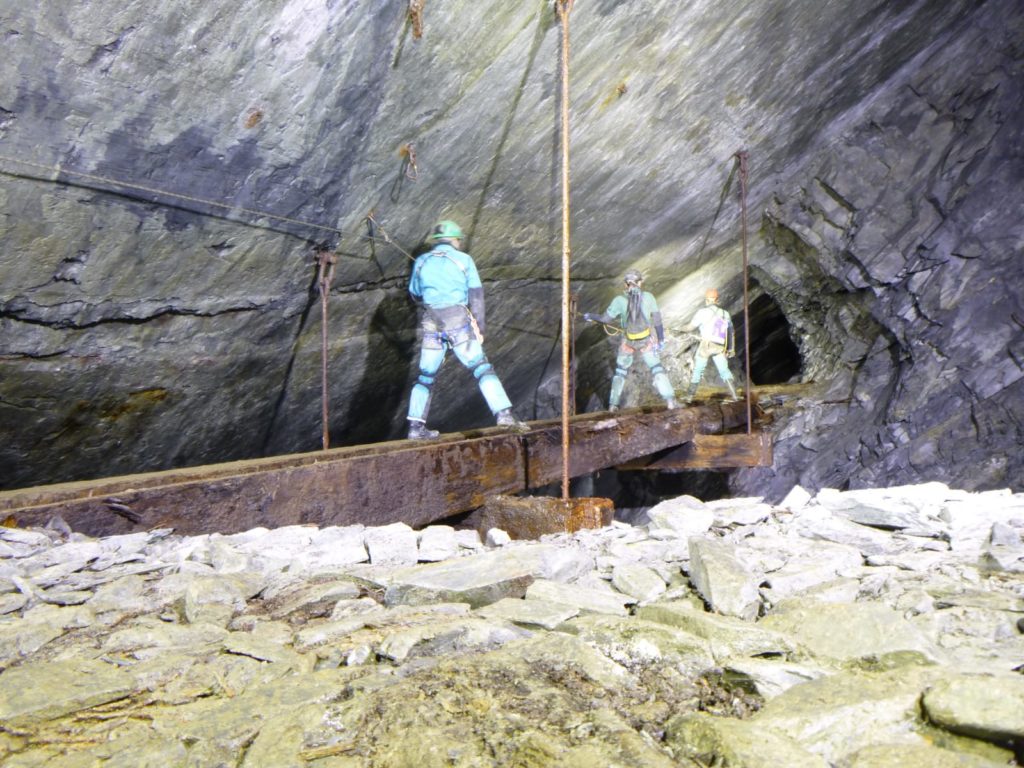 With it's mix of zip wires, collapsed bridges and flooded chambers. It has become somewhat legendary in mine exploring and caving circles. The abseil into a canoe is somewhat unique !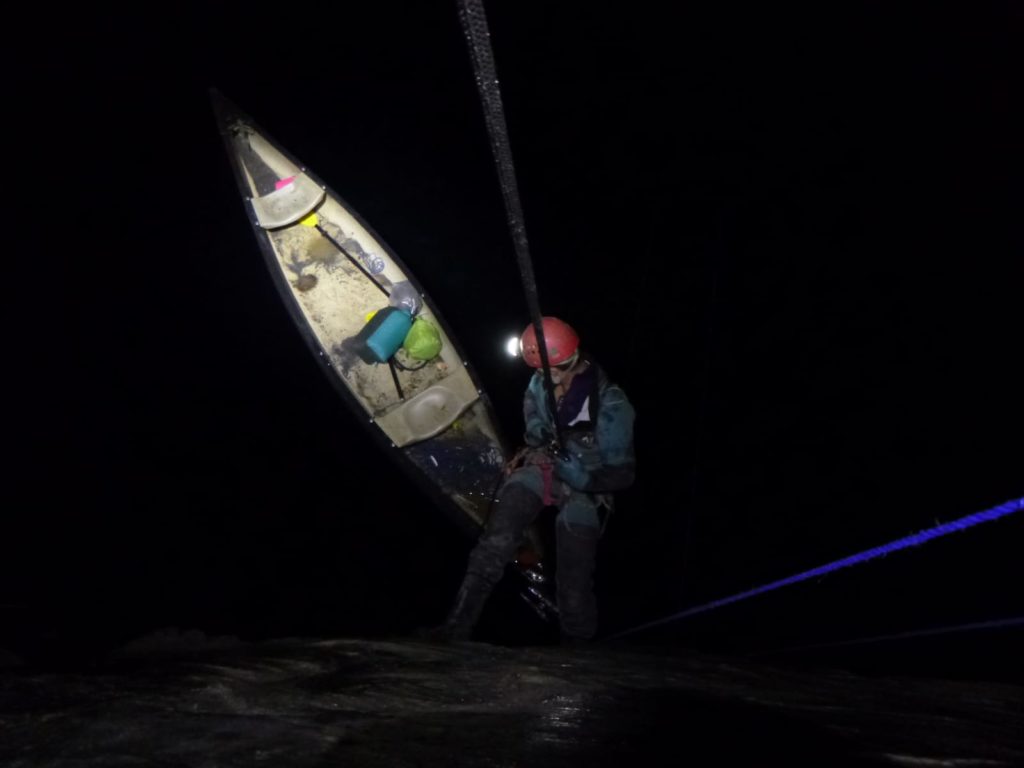 Shortly after locating the Croesor – Rhosydd connection, the two group re-united, with the distinct advantage of already knowing the way out, although a few detours were made to see major artifacts such as the head of the 3/6 incline.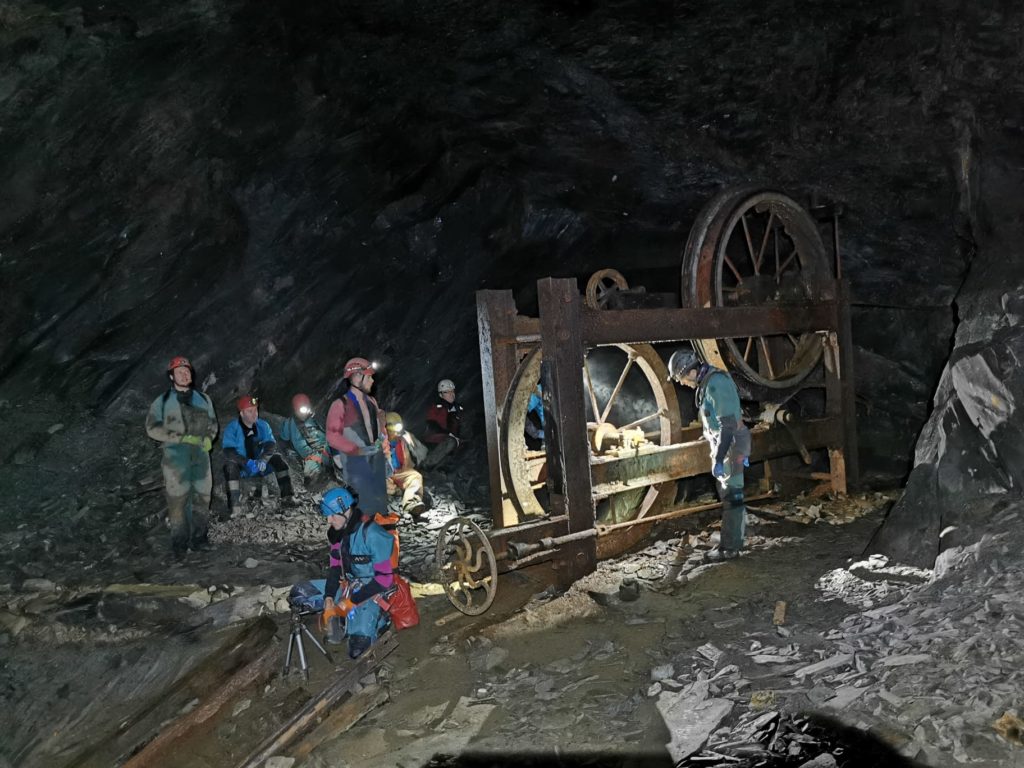 Shortly afterward we emerged into the Twll where rain and cloud swirled around in the vast openings, I had wondered about the name in the past and Google Translate now informs me it means "Hole" which is very fitting to be fair !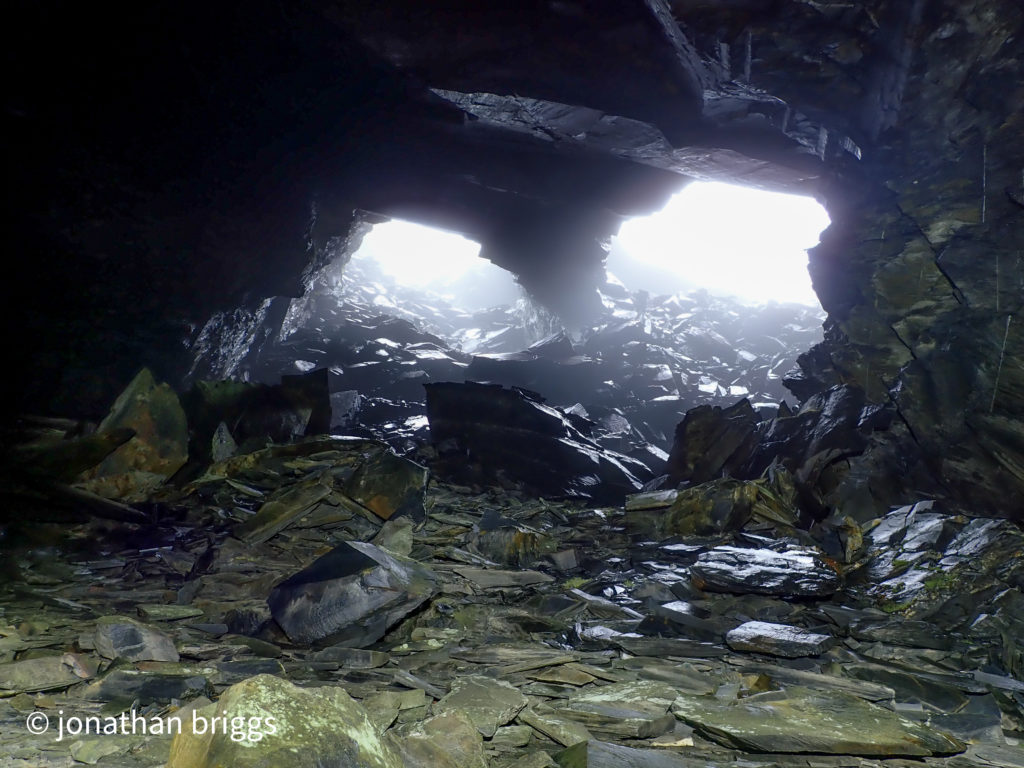 After locating the 5/9 incline we descended and inspected the remains of the horizontal sheave wheel (as well as having a lengthy stone skimming contest in the nearby flooded chamber)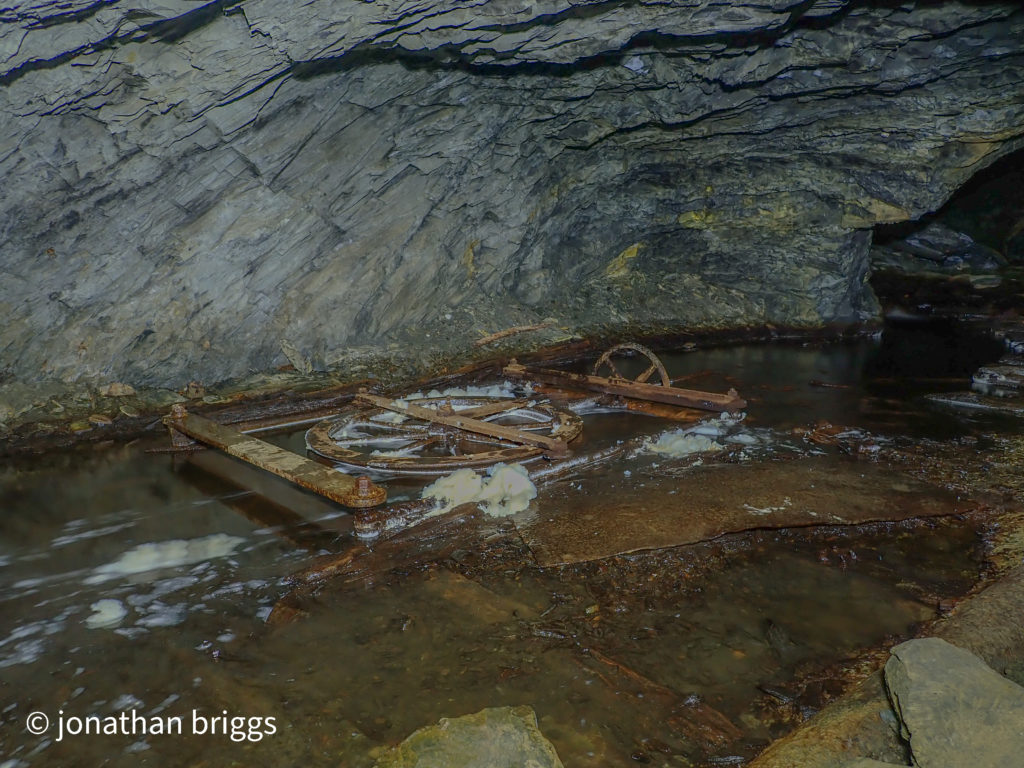 An easy 677m walk along level 9 followed, much quicker than the eight years it took to drive, followed by a mandatory group photo.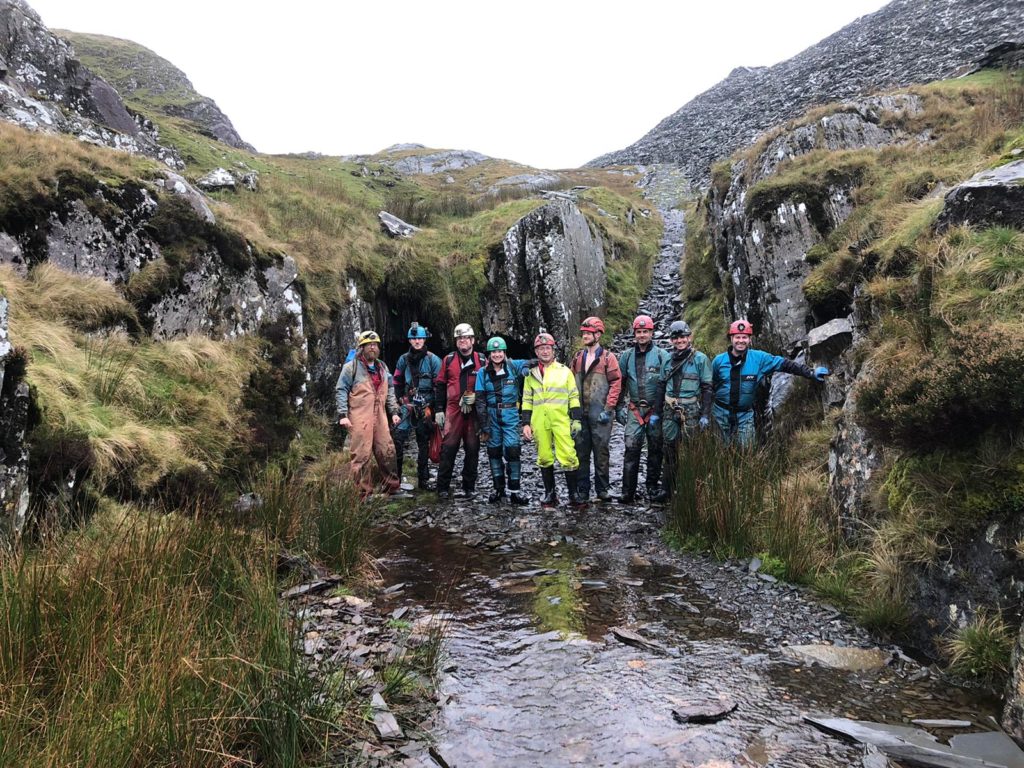 Completion of the trip required a celebratory drink in the nearest pub, unfortunately those who came via Croesor didn't have a change of clothes, so a pub visit in SRT gear was required.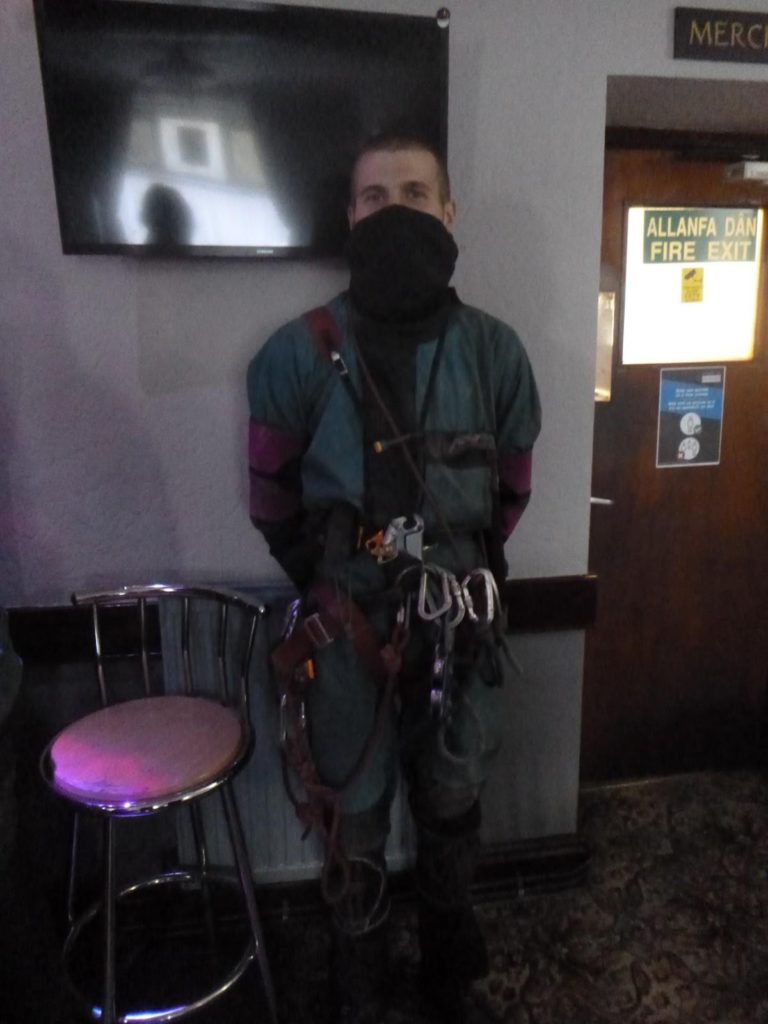 The evening involved another extended session in the Brondanw Arms, followed by an extensive cheese board in the Clogwyn Hut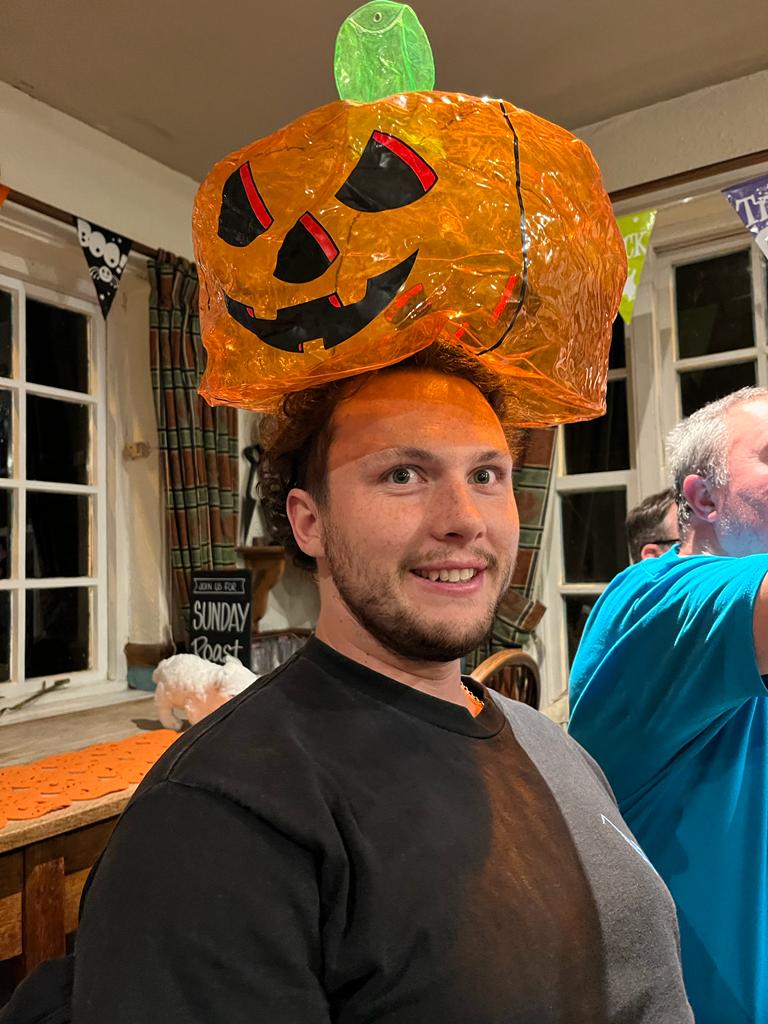 One final trip as the group exploded in a mess of poor navigation at Cae Coch sulphur mines, which left us smelling only marginally worse than normal.